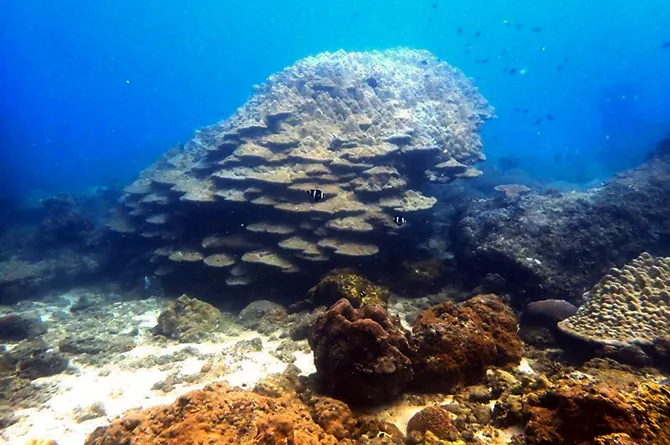 Hikkaduwa is the most popular snorkeling beach in Sri Lanka. It is known to host hundreds if not thousands of spectacular tropical fish species. You can't ignore the brilliant coral reefs either, with a myriad of weird and wonderful aquamarine plants and creatures. If you are here then snorkeling in Sri Lanka is a must experience. If you are not a pro then don't worry, because there are PADI training centers here as well, which will make you a pro in snorkeling in no time! And also, in Trincomalee, Pigeon Island, a snorkeling session here is a must for anyone who enjoys a good dive. You will be able to see not only the breathtakingly beautiful coral reefs that protect the marine life here, but also a variety of sharks and turtles! Angel Diving services is considered to be one of the trusted and most popular ones here.
Whale and Dolphin Watching
Sri Lanka is becoming one of the most successful places to see both blue and sperm whales, which can be found off the island's southern coast. Head out on a whale-watching tour and it's extremely likely you'll be rewarded with sightings of blue, sperm, Humpback and Bryde's whales. In fact, Sri Lanka ranks in the top two or three countries in the world to see them.
Not only that Trincomalee are the one of the best spots for dolphin watching in Sri Lanka. Here you can witness massive pods of dolphins, even thousands in their natural habitat. Dolphin watching in Trincomalee, has become one of the main wildlife attractions in Sri Lanka.